Nevada Union High School Theatrical Dance presents two performances of Fall for Dance 2017: Friday, November 17th at 7:00 p.m., and a matinee on Saturday, November 18th at 2:00 p.m. at the Don Baggett Theatre, located at 11761 Ridge Road, Grass Valley.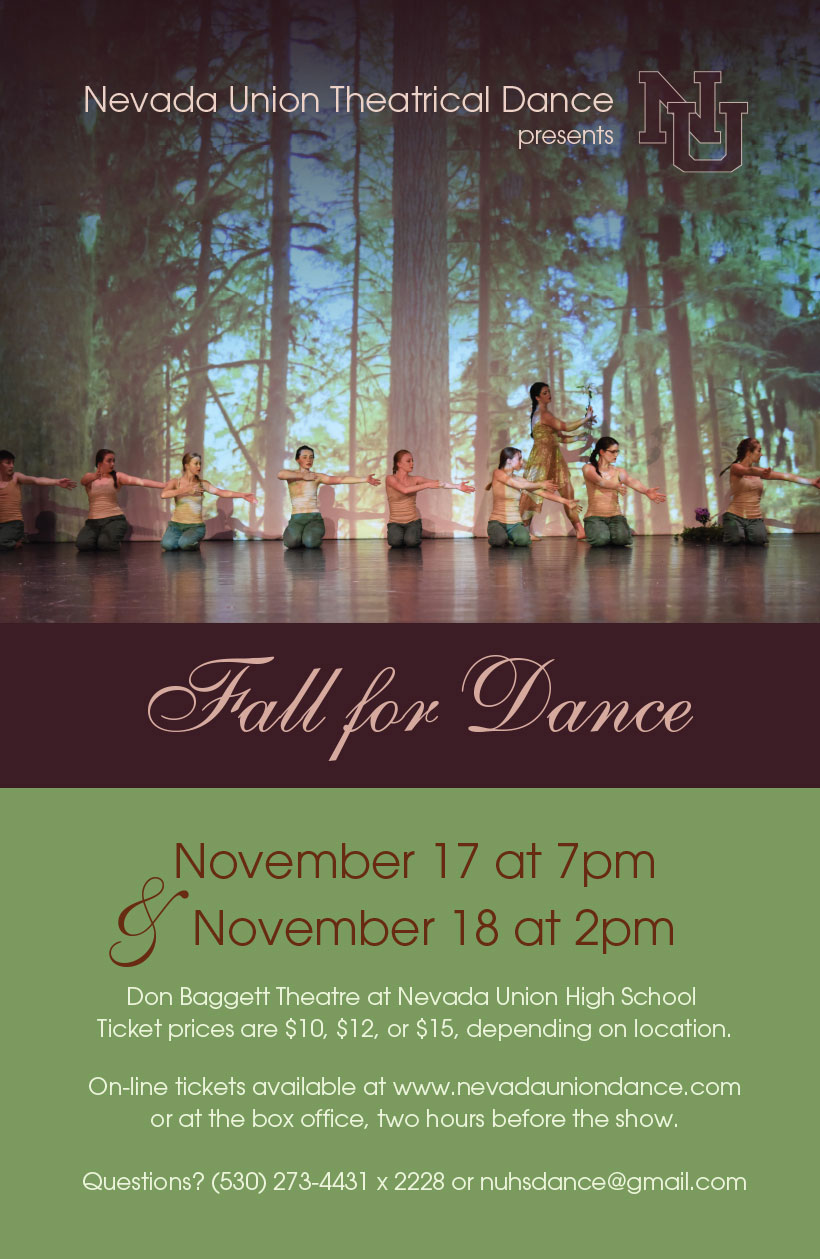 Fall for Dance showcases the talents of beginning, intermediate, and advanced dance students performing a variety of dance styles. Audience members of all ages will undoubtedly enjoy the variety and versatility in these dances performed by Nevada Union's award-winning dance program.
Tickets for Fall for Dance are available online, and all seating is reserved. Ticket prices are $10, $12, or $15, depending on seating location.
For more information, contact the N.U. Theatrical Dance program at (530) 273-4431 extension 2103.