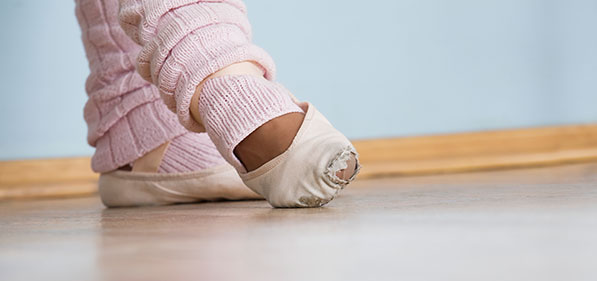 Thank you so much for attending our dance audition for the 2017-2018 school year. We had 84 students audition, and the judges and I were so impressed with the high level of talented students. I appreciate all of your hard work and efforts, and I hope you enjoyed the audition class.
Our judges panel includes guest choreographers who are professionals in their field as well as senior advanced dancers who will be graduating this June. We watched each student carefully at the audition, and after thoughtful deliberation, we have made the following placements for the upcoming school year. Our determinations were based upon our careful observations of each student at the audition in ballet, jazz, and modern techniques in center and across-the-floor progressions as well as choreography.
The exercises in the center and across-the-floor combinations are taught in our beginning level classes at N.U. Mastery of these exercises is expected before a student progresses to a higher level. Oftentimes, we have students in our program who spend two years in our beginning level before progressing to intermediate, and the majority of our intermediate dancers take two or more years in intermediate before progressing to the advanced level. Please know that we place a student in the level we feel will help them to improve and experience success. These results are final and non-negotiable.
If you choose not to accept a spot in our dance program at Nevada Union, please email me at cwadman@njuhsd.com to let me know. It is important for us to have accurate and up-to-date enrollment numbers for our classes. Thank you very much!
I hope to see you at our upcoming production, A Tribute to Michael Jackson, in the Don Baggett Theatre on May 4, 5, and 6 at 7pm and May 6 at 2pm. Stay up-to-date with our dance activities, including our Summer Dance Workshops on July 17-21, by visiting our website: www.nevadauniondance.com. This year at our summer dance workshops, we will have several classes with a guest choreographer from New York, Jesse Beck. Enjoy your spring break!
Nevada Union High School Theatrical Dance
AUDITIONS RESULTS 2017-2018
Priority Beginning Dance (2nd Or 4th Periods)
1. Ava L.
2. Baylee C.
3. Cheyanne A.
4. Eva Wat.
5. Hannah Y.
6. Iley O.
7. Niyana F.
8. Rheanne V.
9. Saige P.
10. Shawndra J.
11. Sophia L.
Intermediate Dance (5th Period)
1. Amani M.
2. Anjali F.
3. Ayla T.
4. Bailey L.
5. Camryn B.
6. Cate H.
7. Cayden B.
8. Charleigh C.
9. Delilah S.
10. Elise R.
11. Ella Ab.
12. Emily P.
13. Faye W.
14. Felicity B.
15. Fiona B.
16. Gabrielle M.
17. Ivon F.
18. Jala K.
19. Julia H.
20. Julianna T.
21. Juniper W.
22. Karlie Mc.
23. Kaylee G.
24. Keara D.
25. Kyla K.
26. Laura G.
27. Lynn C.
28. Maggie P.
29. Makayla G.
30. Maya P.
31. Mia W.
32. Monica K.
33. Rachel P.
34. Sasha G.
35. Scarlett B.
36. Shaolien Ch.
37. Skylar H.
38. Sydney L.
39. Traci F.
40. Trenidy H.
41. Trenity S.
Advanced (6th Period)
1. Alora D.
2. Annika J.
3. Ava War.
4. Bella L.
5. Bella M.
6. Caitlin Mc.
7. Charlotte S.
8. Delaney M.
9. Eva And.
10. Eve Wh.
11. Gracie S.
12. Ila B.
13. Jacque L.
14. Kate Mo.
15. Leilani H.
16. Lilli F.
17. Linden L.
18. Lindsey W.
19. Makayla W.
20. Margot R.
21. Mary V.
22. Maya H.
23. Megan D.
24. Mia M.
25. Nevada W.
26. Nina L.
27. Olivia A.
28. Olivia D.
29. Olivia K.
30. Peighton C.
31. Taylor P.
32. Tom G.
Performance Ensemble (7th Period)
1. Alora D.
2. Amani M.
3. Annika J.
4. Ava War.
5. Bella M.
6. Caitlin Mc.
7. Camryn B.
8. Cate H.
9. Delaney M.
10. Delilah S.
11. Eva And.
12. Eve Wh.
13. Faye Wh.
14. Gracie S.
15. Ila B.
16. Julia H.
17. Leilani H.
18. Linden L.
19. Lindsey W.
20. Makayla Wh.
21. Mary V.
22. Megan D.
23. Nevada W.
24. Olivia A.
25. Olivia K.
26. Peighton C.
27. Tom G.
28. Trenity S.