Courtney Wadman
Nevada Union High School Dance Teacher and Program Director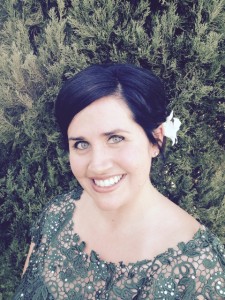 Courtney was born and raised in Grass Valley, California. She started her ballet training at the age of three, and over the years expanded her movement training to include jazz, modern, tap, hip hop, pointe, and Pilates. Courtney started her career as a dance instructor at Expressions School of Dance in Nevada   City, California, where she taught private and group lessons in ballet and jazz. Courtney was also a peer tutor and student choreographer for the dance program at Nevada Union High School, under the direction of her mentor, Yelena Holt. For her senior project, Courtney and a few of her peers developed the first Student Choreography Showcase production, which is now in its 15th year and a thriving part of the dance program at N.U. In 2002, Courtney accepted a dance scholarship to attend Chapman University. At Chapman, she performed and choreographed in numerous faculty and student productions, and she earned various awards including "Outstanding Freshman of the Year in Dance," "Outstanding Student Choreographer," and the "Fannie Kalis Award for Outstanding Contribution in Dance." In 2006, her choreography was selected for the Gala performance at the American College Dance Festival. She graduated Summa Cum Laude in May 2006 with a B.F.A. in Dance Performance and a B.A. in Teaching English. She was awarded a scholarship for her graduate studies, and in 2009 she graduated from Chapman with a M.F.A. in Creative Writing and a M.A. in English. Courtney has danced professionally in venues for choreographers Jennifer Backhaus, Sean Greene, and Tiffany Billings. She was invited to be a guest performer in two productions, Sleeping Beauty and Deconstructed, for Orange County's premier contemporary dance company, Backhausdance. Courtney has also worked as an assistant dance instructor at Santa Ana High School. She joined the faculty at Backhaus Contemporary Dance Center in Orange County, where she was the director of two jazz performance teams. In January 2008, Courtney joined the faculty at The California Conservatory of Dance, where she taught ballet and jazz. Courtney relocated to Northern California in July 2009, and she joined the faculty at the Northern California Dance Conservatory to teach, choreograph, and run a program of community dance classes for the City of Roseville. In August 2010, Courtney had the privilege to become the new Artistic Director of Theatrical Dance at Nevada Union High School, a dream come true. Courtney received her Gateway Mat 1 Pilates Certification in 2015, and she attends conferences and workshops for California Dance Educators annually. The Nevada Union Theatrical Dance program has expanded under Courtney's direction to include several new enrichment classes, productions and fundraiser events, as well as a new Performance Ensemble class, which provides intermediate and advanced dancers with UC-Approved Performing Arts credits. Courtney is a proud Miner Educator with blue-and-gold running through her veins!
---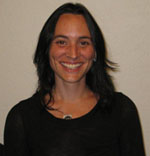 Sommer Wadman
Sommer has been involved with the Nevada County dance culture for quite some time.  She worked as an instructor at local dance studios and schools and as the Assistant Artistic Director for the Nevada Union High School Theatrical Dance Department for several years.  As a high school student at Bear River, Sommer performed in and choreographed for the first ever An Evening of Dance performance. Sommer has trained classically with former members of the Royal Academy of Dance, in Ballet, Jazz and Tap.  After studying dance in Long Beach, San Luis Obispo, Sacramento and various other cities throughout Southern California, Sommer discovered that her passions with dance were rooted in choreography and as an instructor.  It was working with up-and-coming artists that kept the true spirit and magic of the dance alive.  Sommer returned to Nevada County and enjoyed many years with the dance community. She now works as a full time adolescent drug and alcohol counselor, but comes back to The Nevada Union Theatrical Dance Department as often as possible, to offer master classes and choreography to the student body.
---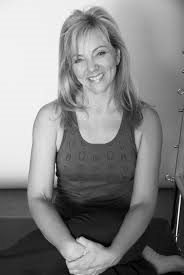 Roxanna Cohen
Roxanna is the owner and program director of The Pilates Place. Physical Therapist, Certified Pilates Rehab Specialist, PMA®-CPT, licensed instructor for Fletcher Towel Work and Fletcher Spine Corrector Work, Aerial Dancer with AirAligned, life-long yoga practitioner, 2x California Aids Ride Cyclist. Roxanna teaches Pilates classes two days per week for the NUHS Theatrical Dance Department.
---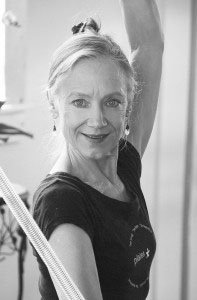 Tishia Hicks
Tishia is a PMA Certified Pilates Instructor having earned her initial certification to teach Mat work from the Physical Mind Institute in 2004 followed by her comprehensive training from Polestar Pilates in 2006.  She is also licensed to teach Fletcher Spine Corrector work.  Continuing education classes have emphasized working with clients that have Osteoporosis and Scoliosis. Tishia began dancing at the age of 5 and has been involved with dance and related movement fields ever since.  She danced as a professional ballet dancer throughout the United States and in Europe over a span of twenty years. She began teaching ballet during her performing years and has continued teaching since.  It is her philosophy that correct movement patterns and an educated awareness of correct alignment and posture is the surest way to prevent injury no matter what the activity is.
---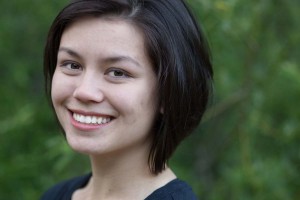 Stephanie Stevens
Born in Southern California, Stevens received her classical ballet training with Montecito School of Ballet and Tucson Regional Ballet in Arizona.  In 2008 she was offered an apprenticeship with State Street Ballet of Santa Barbara, CA and a contract the following year.  Her repertory includes Swan Lake, Cinderella, The Nutcracker, Don Quixote, Giselle, and others.  She has performed in original contemporary works by Amy Seiwert, Gregory Dawson, Sidra Bell, Kara Davis, Casey Thorne, and Sandrine Cassini.  Stevens is a graduate of Alonzo King's LINES Ballet BFA Program in San Francisco and was a founding member of Inside Out Contemporary Ballet in Marin, CA.  She is also trained in the GYROTONIC EXPANSION SYSTEM.
---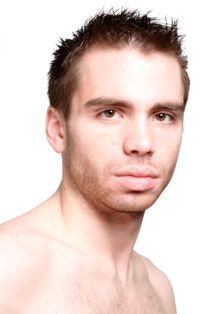 Jesse C Beck
Jesse began training in Grass Valley, California at Nevada City School of the Arts.  He went on to study with Nevada Union Theatrical Dance before attending college at Chapman University as a dance major.  Upon transferring to Tisch School of Dance at New York University, he obtained his BFA in Dance as well as completing a double major in Politics.  He is the recipient of the Edward Weisik Scholarship as well as the Bill Cosby Memorial Scholarship.  He has performed in works by Gus Solomons Jr., Sean Green, Tiffany Billings and Brook Notery.  His choroegraphy has been presented in California and New York.  He is currently dancing with James Martin Dance, is an apprentice with Zvidance, and is a principle company member with Lane & Co. Dance.
---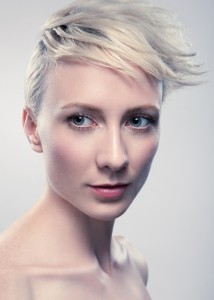 Alison Clancy
Alison is a versatile performing artist and creative director. She hails from Nevada City where she trained at NUHS and Sierra Dance Institute. She earned a BFA in Dance from New York University and currently lives and works in New York City. She has danced for five season at The Metropolitan Opera and tours internationally as dancer with various companies. She is the lead singer and songwriter for the bands HUFF THIS and Loving You, and choreographs and models for fashion and fine art projects.
---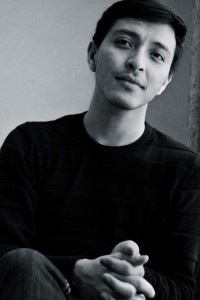 Efren Corado
Efren completed his MFA at the University of Utah and is Creative Director of Project Revisited Grounds, which uses dance concerts to promote longevity in community serving agencies . Efren is also a Certified Laban Movement Analyst. As a performer Efren has performed works by BARE Dance Company with artistic director Mike Esperanza, Sean Green of Gallimaufry and Green, Stephen Koester, Andrea Sobke, Abby Fiat, Nancy Dickson-Lewis, Amy Nakamura and Heather Gillette. Efren's most recent accomplishments include a second place with the Choreography Design Project in junction with the Utah Regional Ballet for his piece A Road to Remembrance, Winner of the Sugar Show with this work Transcripts. Efren is currently working at Utah Valley University, where he is currently adjunct faculty.
---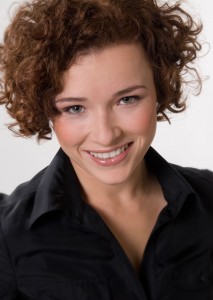 Chelsea Asman
Chelsea, a native of Southern California, is a graduate of Chapman University with a Bachelor of Fine Arts in Dance Performance. She has danced with Invertigo Dance Theatre, Diavolo Dance Theatre's Education Company, And has been a member of Method Contemporary Dance Company since 2007. She is currently a Master Trainer at 24 Hour Fitness, certified by the National Academy of Sports Medicine and the National Exercise and Sports Training Association. Chelsea enjoys pushing her body to physical extremes and strives to design dance training that incorporates the principals of exercise science. Chelsea is a founding member of the Contemporary Modern Dance Cooperative in Los Angeles. Chelsea currently attends UC Irvine as a graduate student in the MFA program for Dance.
---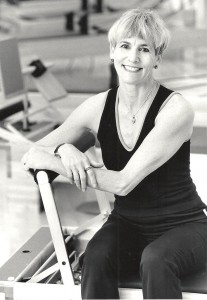 Karen Attix
Karen, a native of Oakland, CA., danced professionally with the New York based modern dance companies of Merce Cunningham and Kathyrn Posin. She also collaborated with New York choreographers Jane Comfort and Matthew Diamond. Returning to the Bay Area in the mid-1970, she quickly became part of the new contemporary dance scene working with Margaret Jenkins and Brenda Way (founder of ODC) and studying with Alonzo King, artistic director of LINES.  She received two choreography fellowships from the National Endowment of the Arts and set her choreography on dance companies in Fairbanks, Alaska as well as Sao Paulo, Brazil and Limas sol, Cyprus. As a solo performer and Affiliate Artist, she toured extensively throughout the states of Idaho, Oklahoma, Arkansas and Louisiana. She co-founded MATTIX DANCE with fellow Margaret Jenkins' dancer Virginia Matthews and together they performed in New York, Turkey and Israel and throughout the Bay Area.  Karen Attix has taught contemporary Cunningham based technique at Mills College, UC Berkeley, Reed College and San Francisco Ballet. Moving to Nevada County in 2005, she has continued her teaching and choreography with Center Stage Dance Studio. She is thrilled to be a guest choreographer with the Nevada Union Theatrical Dance Department.
---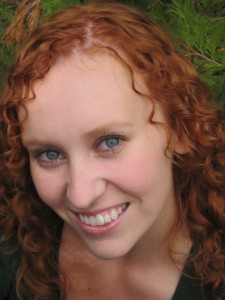 Sienna Powell
Sienna is a Grass valley native where she began dancing at a young age. She started as a toddler with Laura Bishop and began at Sierra Dance Institute around age 7. Her background includes ballet, jazz, tap, hip hop, and modern. In high school she spent all four years as a member of the Theatrical Dance Department. She then went on to get her BFA in Dance from California State University, Long Beach in 2009. While at CSULB she trained with professionals such as Keith Johnson, Sophie Monet, Lorin Johnson, Doug Nielsen, Lisa Johnson, Andy Vaca, Hollie Johnson, and Susan McLain. She also performed works for many graduate and undergraduate peers. After college she moved to San Francisco where she performed in local festivals, including West Wave and with the performance group Sara Du Jour. In 2011 Sienna received a 200hr Yoga Teacher Certification from Purusha Yoga in San Francisco. Sienna is currently teaching a modern class at Sierra Dance Institute in Grass Valley. She is excited to be back in her home town choreographing for the programs she loves and grew up being apart of.
---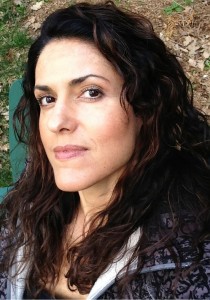 Cassie McAlister
Cassie is a Southern California native.  She started out in musical theater at age five, continuing through college. During her theater training, she discovered her love for dance and began pursuing her passion,  studying genres of jazz, modern, ballet, tap, and hip hop.  Cassie attended  CSUN (California State University, Northridge) where she continued her dance studies.  Her studies there also included American Sign Language and Education, where she earned her B.A. degree in Deaf Studies and completed her teaching credential.  It was at CSUN that she met Sam Donlavy, founder of L.A. based Donlavy Dance Company and Dance Residency . Together they pioneered the company, choreographing and dancing for works presented around the L.A. area such as the L.A. Children's Museum, and The Theater of Multiculturalism. Cassie then went on to teach elementary school in the Orange county area for six years and developed an after school dance program called, The Crusader Dance Club.  In the Nevada County area, Cassie's works include directing Children's Musicals and leading an adult dance company at Twin Cities Church for over seven years.  She also teaches dance classes at Center Stage Dance Studio located in Grass Valley. As a teacher, Cassie believes that a person is forever a student.  For the last three years she has been studying aerial silks, which has proven to be her most challenging dance study yet.  "Dancing is just discovery, discovery, discovery." -Martha Graham
---
Jacksen Knappen
Jackson began his dance training with the Nevada Union Theatrical Dance department at age 15 and graduated from the advanced class in 2015. After graduation he spent five months in Seattle, Washington studying with Pacific Northwest Ballet, Spectrum Dance Theater, and Velocity Dance Center. Currently Jackson lives in Santa Monica, California and trains in the dance department at Santa Monica College pursuing a degree in dance, and ultimately a career as a choreographer. Jackson created multiple student works during his time at Nevada Union including a piece for the "14th Annual Student Choreography Showcase" and helping choreograph the Nevada Union Theatrical Society's musical "Grease" and he is honored and excited to have been given the opportunity to continue working with this incredible program.
---
Deanna Figueira
Deanna has been teaching Brazilian dance for over 20 years.  She has studied with master teachers in both Brazil & the U.S, choreographs and directs dance troupes for children & adults, and teaches and performs at numerous events and venues. Deanna lives in Bahia, Brazil, where she runs a B&B, and teaches dance & yoga.
---
Anjali Figueira
Anjali was raised in Bahia, Brazil, and has danced with master teachers in Brazil and the U.S., as well as her mother, since she could walk. As a Bahiana, she embodies the spirit and energy of Afro-Brazilian dance. Anjali's first performance was at the age of 2 months when she was carried on stage as a baby mermaid.
---
Grechen Colón
Grechen Colón was born in Puerto Rico, a land that has given life to rhythms and dances such as the Bomba, the Plena, Boogaloo, Salsa, and Reguetón – amongst others. As she explains, "Music and dance is the daily bread of the people of the enchanted island of Puerto Rico." In addition to dancing all types of  Carribean folkloric dances, she also was formally trained for more than a decade in classical ballet, modern dance, and Spanish dance. Grechen studied theatrical arts at the University of Puerto Rico, where in 2002 she received a Bachelor's degree in Humanities with an emphasis in Theater. Part of the dance company "Teatro Rodante de Puerto Rico," she extended her performances to international festivals in the United States, Mexico, Ecuador, Venezuela, Cuba, the Dominican Republic, Argentina, Spain, Germany, and South Korea. She is passionate about cultural diversity, education, Ayurvedic wisdom, and all areas of arts. Her path is one on which she interconnects all of the above disciplines of study within a community-based environment. Grechen now resides in Grass Valley and is the mother of two beautiful children.