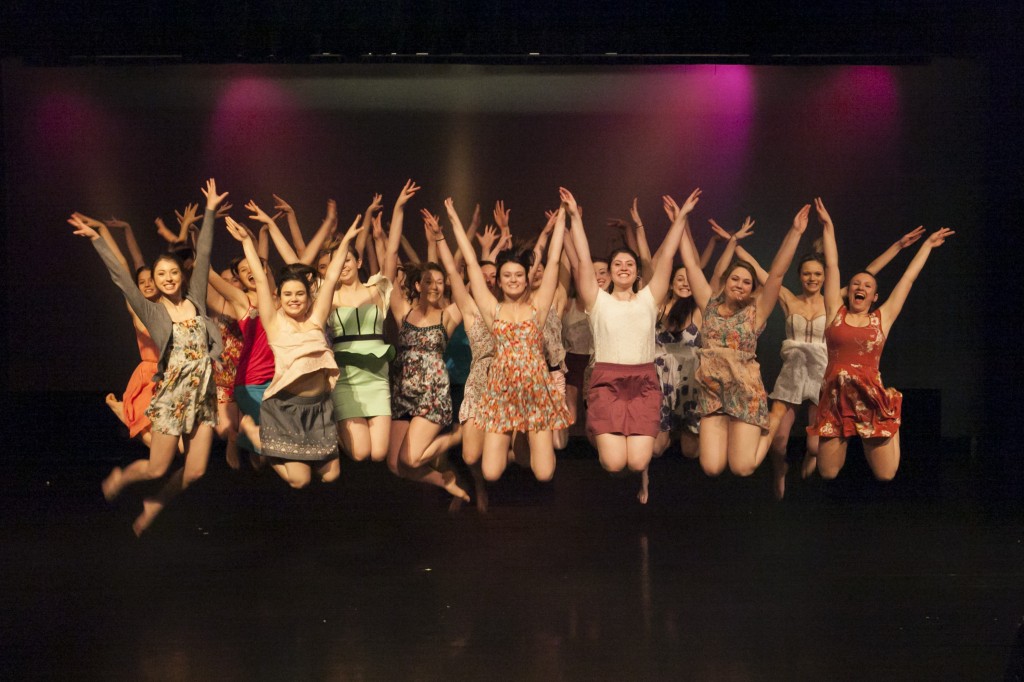 Nevada Union High School Theatrical Dance is a public high school 9th – 12th grade performing arts program dedicated to the education of high school aged students in the technical, historical, and artistic traditions of dance.  Classes are offered from beginning through advanced levels in ballet (including pointe), modern, jazz, and character; dancers also have the opportunity to develop the skills of the dancer as actor and the dancer as artist.  We are proud to serve the dancer who desires quality skills as a hobbyist of movement as well as place pre-professionals in the nation's best conservatories, universities, and colleges for dance.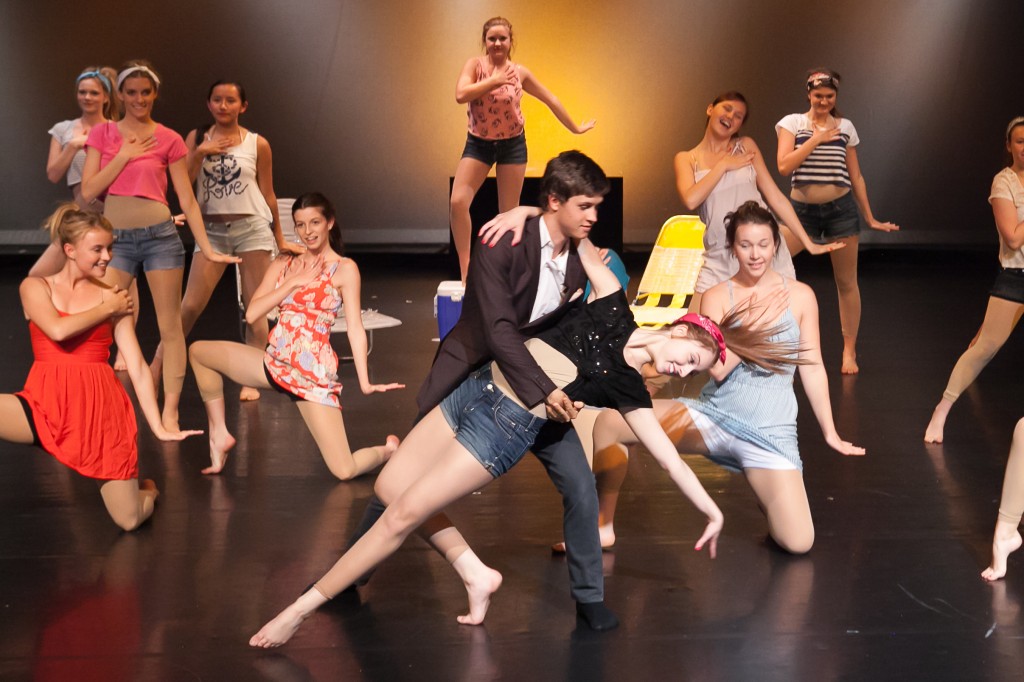 Levels
Beginning I
Every beginning class offers one day per week in modern, two in ballet, and two in contemporary jazz.  Students who want performance experience have the opportunity to participate in after-school rehearsals for our Beginning II performance program. The Beginning II dances will be presented in Spring for Dance.
Intermediate
The intermediate class offers two technique classes per week in ballet/modern (alternating), one in jazz, and one in Pilates.   The intermediate dancers prepare all their choreography in once a week after school rehearsals every Wednesday from 2:40-5:00 p.m. Intermediate dancers present their choreography in three annual productions: Fall for Dance, A Student Choreography Showcase, and Spring for Dance.  Some of the intermediate dancers may also be selected to dance with the advanced dancers in a few of the Showcase dances, and will therefore rehearse some weekends throughout the fall and early winter months.  Intermediate dancers may also choose to choreograph for our new in-studio performance A Celebration of Student Works in early May. Selected dancers may also be invited to compete at the Ohlone Festival in Fremont, CA. Admittance into intermediate dance is by audition only.
Advanced
Advanced dance offers twice a week ballet and modern technique (pedagogy) and once a week jazz.  Training in Pilates is after-school on Mondays from 1:30-2:45 p.m. and voluntary enrichment classes in tap and Pointe are offered as well. Tap classes are on Mondays from 3:00-4:00, and classes en Pointe are offered on Mondays from 4:00-5:15 and on Thursdays after their ballet class.  Rehearsals for performances are twice a week after school from 3:00-5:00 p.m.  Weekend workshops to acquire choreographic material to present in Dance on Film, Dance Tour, Fall for Dance, A Student Choreography Showcase, and Spring for Dance often use two weekends a month.  Not all dancers are necessarily at all rehearsals.  Advanced dancers will also be participating in the 2014 school musical Grease. Admittance into advanced dance is by audition only.