About Our Program
In the Theatrical Dance Program at Nevada Union High School, we study several different styles of dance, including ballet, modern, contemporary jazz, character,  and hip hop. We also study choreography, dance history, and dance in world cultures.
We offer classes in beginning, intermediate and advanced theatrical dance, as well as an after-school Performance Ensemble class. In the beginning levels, we have students with a wide variety of abilities. Some have never danced before, and others may have some dance training but need to focus on mastery of basic skills. Enrollment in intermediate or advanced dance is by audition only, and enrollment in Performance Ensemble requires additional rehearsals and participation in our dance concerts. We provide a variety of performance opportunities for students who are taking the class for performing art credit. The class may also fulfill the second year of P.E. credit.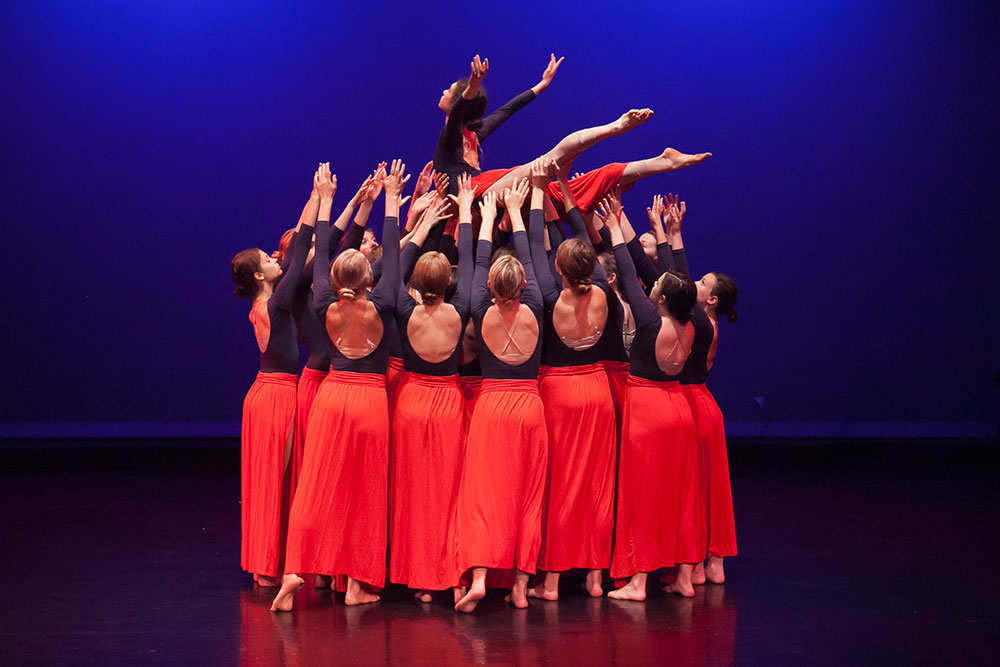 2017-2018 School Year
We are very excited for the 2017-2018 School Year! Stay up-to-date with our online calendar, where you can find rehearsal and performance schedules, special events, and class activities.
For your convenience, you can now access course materials, monthly newsletters, handouts, make-up work instructions, online discussion boards, helpful links, and more on Schoology.com. Each class period will have a separate access code. Students will automatically be enrolled in the online program, and parents can email Mrs. Wadman at cwadman@njuhsd.com for the access code to your student's class. This new learning management system will give students and parents access to grading, course requirements, and more.
A Sneak Peak at Some 2017-2018 Special Events, Productions, and More!
Requisite Dance Master Class and Performance – October 27th & 28th, 2017
Fall for Dance – November 17th & 18th, 2017
Winter Dance Community Dance Performance – Dec 1 & 2, 2017
17th Annual Student Choreography Showcase – February 1st, 2nd & 3rd, 2018
Auditions for the 2018-2019 school year – March 21st, 2018
Starz Community Dance Performance – April 13 & 14, 2018
Spring Dance Concert "Contemporary Classics" – April 26th, 27th & 28th, 2018
Dance Research Conference – May 30th, 2018
Summer Dance Workshops – July 16-20th, 2018